Veterans, MVP, and Technology Resilience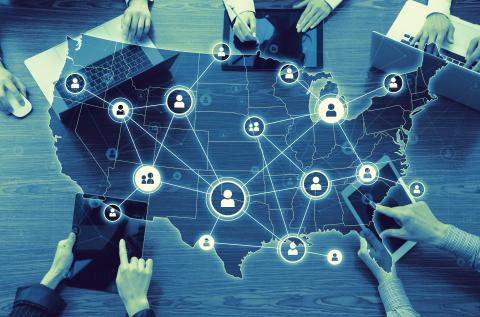 In March 2020, MVP closed its sites nationwide to protect the safety of Veterans and employees—removing the key person-to-person contact that cements the partnership between Veterans and MVP.
Technology enabled them to stay connected.
MVP Online
MVP Online launched in early September of 2019—but in Spring of 2020, it quickly became the most effective method for Veterans to stay connected with MVP—and vice versa.
MVP Online houses information on topics Veterans want to know about—including new discoveries by MVP researchers and current research projects. "We know that Veterans want information on what MVP is learning," said Sybil Murphy, Director of Digital Development for MVP Online. "We will continue to use MVP Online as a platform for sharing this information with Veterans."
In the future, Murphy added, MVP Online will adopt a functionality that allows users to subscribe to topics they care about, and receive alerts when MVP discovers new information on those topics, such as heart disease, PTSD, and more.
MVP Information Center
When MVP Information Center (IC) closed to in-person work and inbound calls in March 2020, staff worked from home conducting outbound calls to Veterans. But soon, it became apparent that IC would have to re-open in-bound calling. Annie Franklin, MVP Information Center Supervisor, said, "Once the COVID-19 survey was launched, the 'Ask MVP' email inbox received thousands of emails." Staff volunteered to go on site to field calls from Veterans.
"Through the fast changes and IT challenges, IC staff continued to work hard to assist Veterans through the pandemic," Franklin said. "We helped Veterans who were struggling to access MVP online and responded to thousands of emails." She added, "when Veterans call MVP IC, they know they'll reach a live person, quickly."
Where will MVP's IC be in five years? "We will be right where MVP is", Franklin said. "The ability of our dedicated, incredible staff to make connections with Veterans will be just as valuable in five—or 50—years as it is now."
Read more MVP Insider articles here.